It's Valentine's Day and whether you're getting a little loving at home or you're walking down 'lovers lane' holding your own hand, it's the perfect opportunity to spread some love at work.  How do you do it, you may ask. Glad you did. The key is to make sure your employees feel loved. If you can do something clever and add some surprise, even better.  The more you customize the surprise based on what's highest on each employees' joy list, the more impactful.
The Container store starts off the day with a video message from the President on the company intra-net thanking employees and letting them know that they will be sprinkled with love all day long.  Every few hours managers will hand out gifts, temporary lounges will be set up to serve hot chocolate and tasty treats, fun games and love songs will be played. No one will go home today without feeling loved.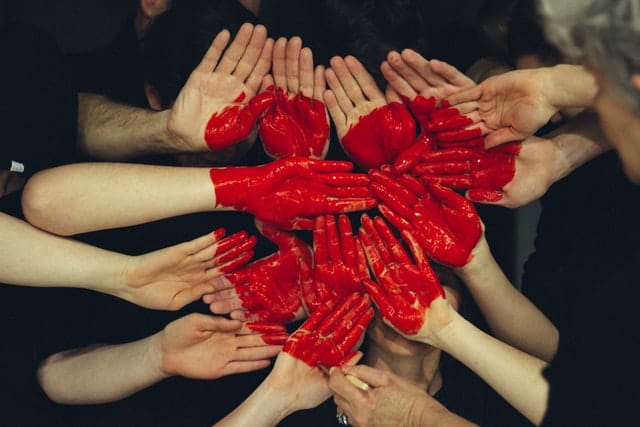 How about letting your customers share a little love and raising some money for a good cause? At Boston Pizza, customers can pay $2 for a heart-shaped note expressing love to whomever they desire.  All notes are pinned up in the store for the day and all money raised goes to the HEART and Stroke Foundation, of course.
Some fun ideas to make your employees feel loved.
Hide employees' favorite candy in their office wrapped in red.
Give everyone a Valentine box and let employees share their gratitude with others on kid's Valentine's cards.
Play love songs all day long. How about naming that love song?
Hold A Contest to see who has the most interesting story about how they met their spouse or significant other.
Hold a V-Day Potluck with a prize for the most creative Valentine's Day-related dish (heart-shaped cakes, cookies, pizza salads, etc.)
The most important thing is to have fun, be inclusive, and let people know that they are loved.
Wishing you a heartfelt Valentine's Day!