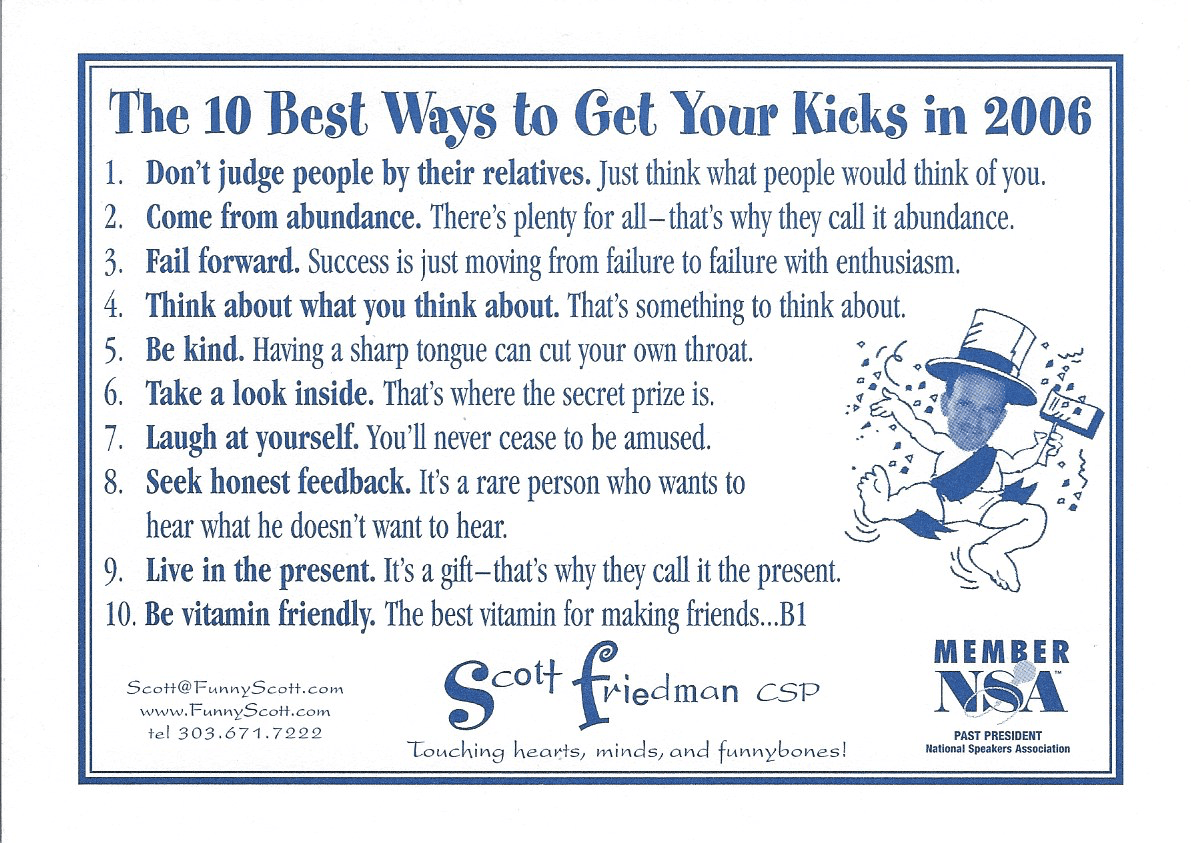 Don't judge people by their relatives. Just think what people would think of you.
Come from abundance. There's plenty for all – that's why they call it abundance.
Fail forward. Success is just moving from failure to failure with enthusiasm.
Think about what you think about. That's something to think about.
Be kind. Having a sharp tongue can cut your own throat.
Take a look inside. That's where the secret prize is.
Laugh at yourself. You'll never cease to be amused.
Seek honest feedback. It's a rare person who wants to hear what he doesn't want to hear.
Live in the present. It's a gift – that's why they call it the present.
Be vitamin friendly. The best vitamin for making friends… B1.