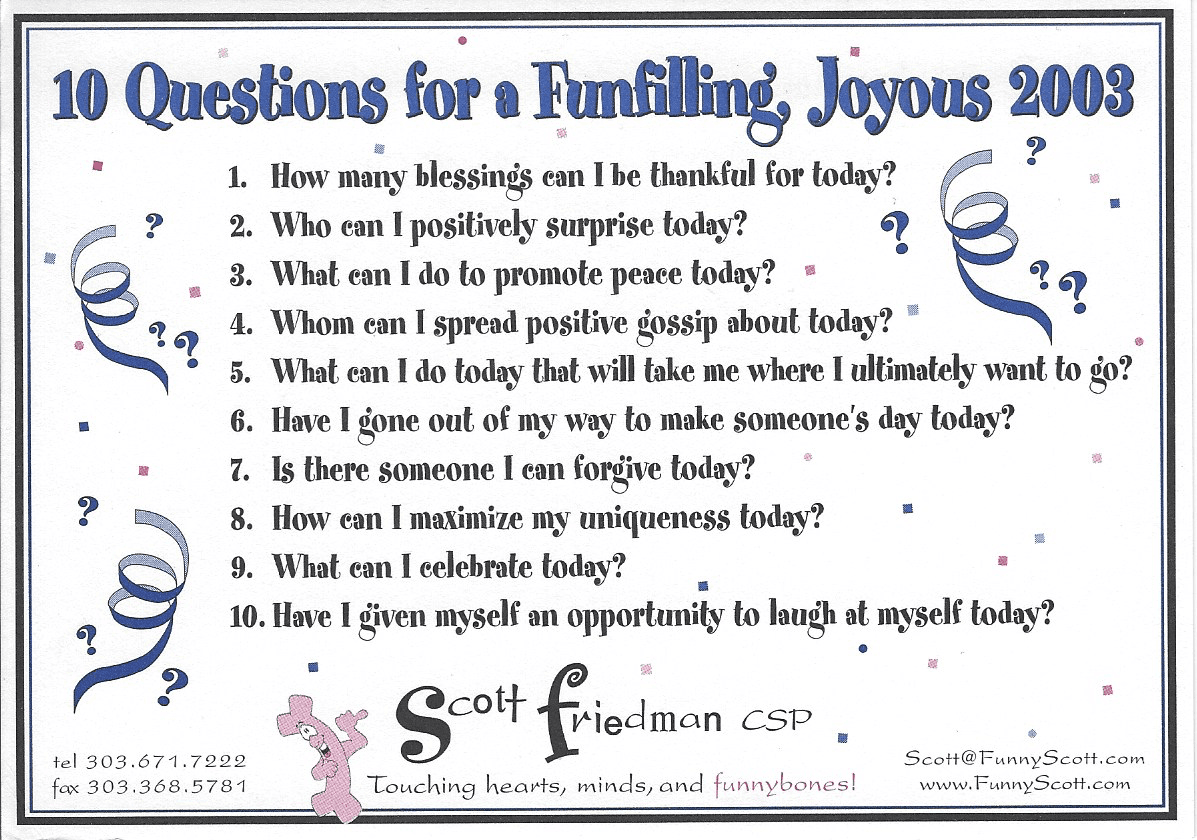 How many blessings can I be thankful for today?
Who can I positively surprise today?
What can I do to promote peace today?
Whom can I spread positive gossip about today?
What can I do today that will take me where I ultimately want to go?
Have I gone out of my way to make someone's day today?
Is there someone that I can forgive today?
How can I maximize my uniqueness today?
What can I celebrate today?
Have I given myself an opportunity to laugh at myself today?