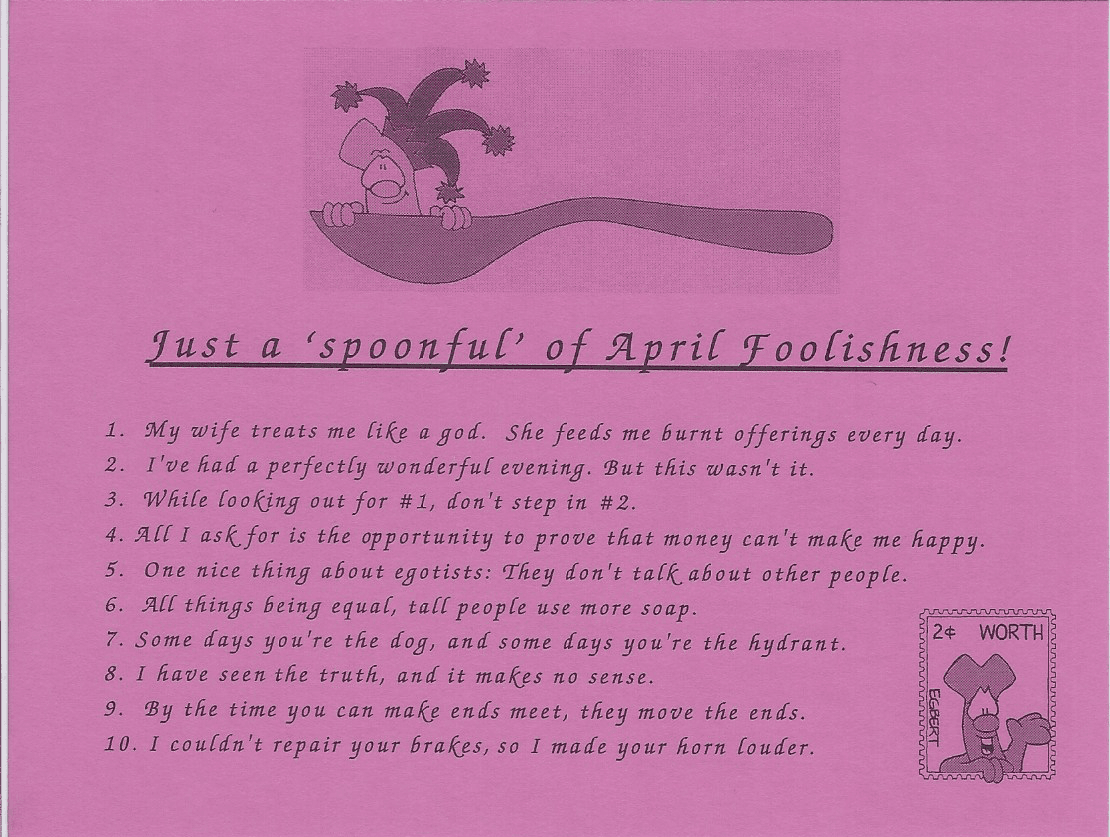 My wife treats me like a god. She feeds me burnt offerings every day.
I've had a perfectly wonderful evening. But this wasn't it.
While looking out for #1, don't step in #2.
All I ask for is the opportunity to prove that money can't make me happy.
One nice thing about egotists: They don't talk about other people.
All things being equal, tall people use more soap.
Some days you're the dog, and some days you're the hydrant.
I have seen the truth, and it makes no sense.
By the time you can make ends meet, they move the ends.
I couldn't repair your brakes, so I made your horn louder.